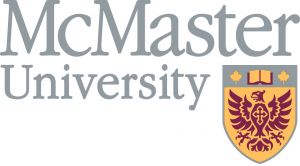 McMaster University, popularly referred to as 'Mac', is a research university in Hamilton, Ontario, founded in 1887 on Christian principles and operating six faculties today:
The Faculty of Engineering

The Faculty of Social Sciences
The Faculty of Humanities

The Faculty of Health Sciences

DeGroote School of Business

McMaster is ranked as being in the top 5 universities in Canada, and in 2016 was named the most research-intensive university in the country, receiving an average of $405,300 research income per faculty member.
The university boasts over 170 000 Alumni spread across 137 countries, and currently includes over 21 000 undergraduate students and 3500 postgrads.
Admission requirements are particularly selective – the acceptance average into some programs has been as high as 96.3% – but with thorough research and an understanding of what courses and grades are required for acceptance to your preferred program of study, you should be able to apply to McMaster with confidence.
For more information, McMaster's admission website has a wealth of information regarding application requirements and dates: