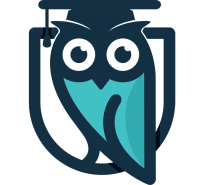 Inspired by Excellence & Innovation
Sophio is a sophisticated new online learning platform designed to offer students a personalized, affordable and quality high school learning experience, wherever in the world you are.
Inspired by our vision of bringing excellence and innovation into the education space, and drawing on the knowledge of expert education and tech partners, Sophio combines the quality of a Canadian High School diploma with the latest advances in tech to change the face of high school learning for students everywhere.
Our innovative approach means you can learn at your own pace, in the comfort of your own home, while our experienced teachers and sophisticated AI algorithms continuously work together to enhance your learning experience and help you leverage your strengths for maximum benefit.
As you work towards your diploma, you'll also benefit from expert career guidance and help with your College and University applications, setting you up for a brighter future in a career that suits your natural talents and abilities.
Why Sophio
Our experienced teaching team consistently focus on excellence and a personalized experience to bring you high quality course content and delivery methods.
Sophio is committed to offering quality high school diploma courses at an affordable and competitive rate.
Sophio content is available 24/7, and offers a full 12 months to complete your studies anytime, anywhere, according to your own schedule.
Every Sophio student will benefit from a tailor-made learning experience, thanks to our sophisticated Artificial Intelligence software and reporting system.
Join our community of online students now to access
learning, support and career guidance

.
Take the first step towards your brighter tomorrow, today.